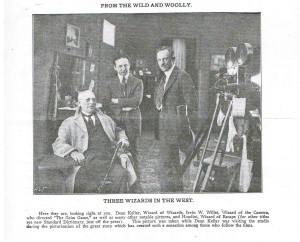 Irvin Willat was born on November 18, 1890 in Stamford, Connecticut, USA. He was a director and writer, known for The Grim Game (1919), The False Faces (1919) and Down Home (1920). He was married to Billie Dove. He died on April 17, 1976 in Santa Monica, California, USA.
Irvin Willat was the only man who could do better tricks and more tricks than Houdini.
He knew a good action scene when he saw one, and was the one cranking away steadily from a third plane, that caught the entire collision and the start of what looked like a fatal crash as the two Canucks spun earthward with Houdini's stunt double, Robert E Kennedy, flying at the end of the rope like the tail on a doomed kite. Willat saw to it that the movie script was rewritten to take in the collision, and The Grim Game was finished accordingly.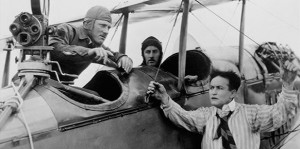 In a telegram to Willat, Houdini wrote, with some degree of exaggeration, "Grim Game opened today Broadway Theatre. Scored sensational success.  Its [sic] the talk of New York.  I am appearing in person and in my speech yours is the only name I mention.  Am giving you the biggest boost you ever had but you earned it."
Sources:
Houdini's High-Flying Hoax, by Art Ronnie, American Heritage April 1972
Irvin V. Willat, "Conversations with Irvin V. Willat," interview by Robert S. Birchard, Film History 12, no. 1 (2000):38, paraphrasing a letter from Houdini.
Telegram from Houdini to Willat, August 26, 1919, Houdini biography file, Margaret Herrick Library of the Academy of Motion Picture Arts and Science, Beverly Hills, Calif.