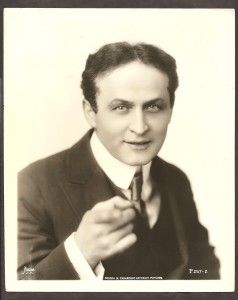 The above photo of a classic Houdini pose just sold on eBay February 9th for $204.70; congratulations to the winner.
Below are other classic Houdini publicity poses taken when Houdini was working for Paramount-Artcraft Pictures: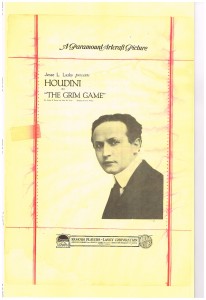 The above image of Houdini appears on the cover of the pressbook for The Grim Game as well as the pressbook for Terror Island. This image of Houdini may have been used more than any other image of Houdini for publicity abroad; See Kevin Connolly's blog.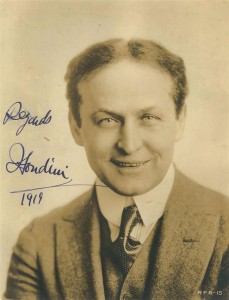 The signed photo above will be auctioned by Lawsons in New South Wales on Friday, February 22, 2013. See John Cox's blog for more info on auction.
Note: All of the above images can be found on various cards. Below are some examples from eBay that as of this date are currently for sale: