Last November, I did a blog about when were some handcuff photos taken?
There was some discussion about when the following famous photo was taken that focused mainly on 1903 or 1904.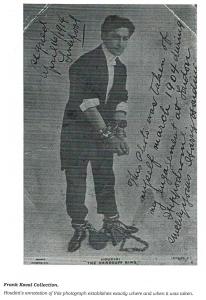 At the end of the day, we thought Houdini got it right and it was taken in March 1904 during his engagement at the London Hippodrome.
If that is the case, then how do we explain this rookie card of Harry Houdini from 1902.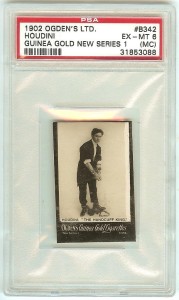 So, the pictorial credits in "Notes to Houdini!! By Ken Silverman may have been correct.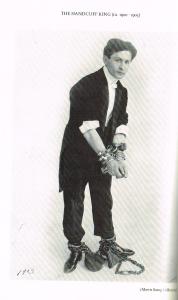 They state that even though Houdini's handwritten note on the photo above in the Morris Young collection says 1903, the identical photo in the Carrandi collection,shown on p. 2 has been dated 1900, by either Houdini or Bess.
Although the image shown on p.2 (similar left image below) is not quite the same.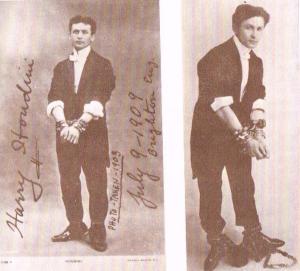 So we have now ruled out 1903 and 1904, unless the 1902 date on the rookie card is wrong?