Make sure of a "Merry Christmas" by seeing the best amusements:
HOUDINI in "The Grim Game" – World famous hand-cuff king in the fastest moving detective story ever offered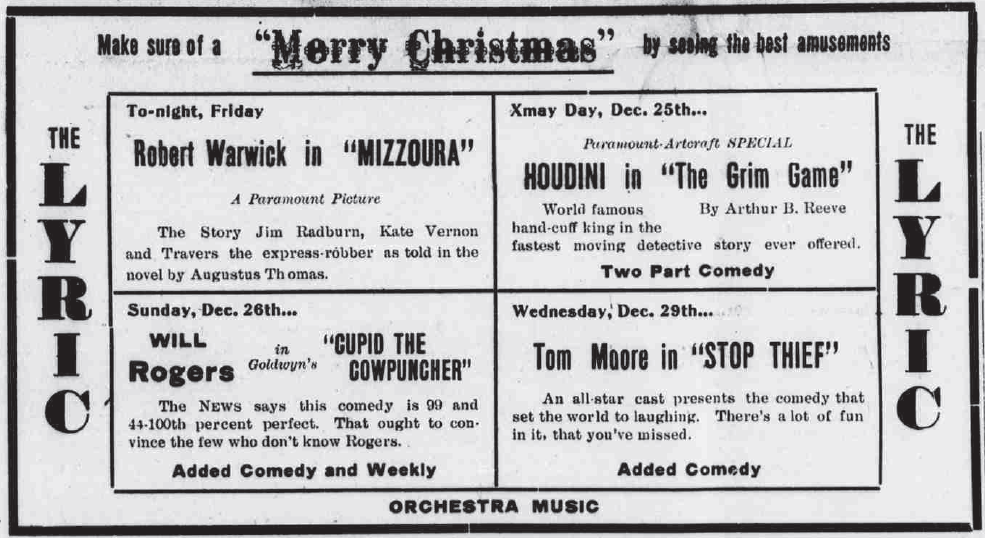 Fair Play December 25, 1920, page 1
Wouldn't that be the best Christmas ever, if we could all see Houdini in "The Grim Game"?
Maybe next year, our wish will come true! 
For now, I hope you will enjoy this blog site.
Happy Holidays!