Last week I posted a snippet of an article by Bayard Grimshaw about THE STUDENT AND THE BLOW from Abracadabra Magazine Saturday 23rd March 1974.   This week, in honor of the Oscars, I thought I would share a Grim Game photo that was used in that same special edition of Abracadabra Magazine: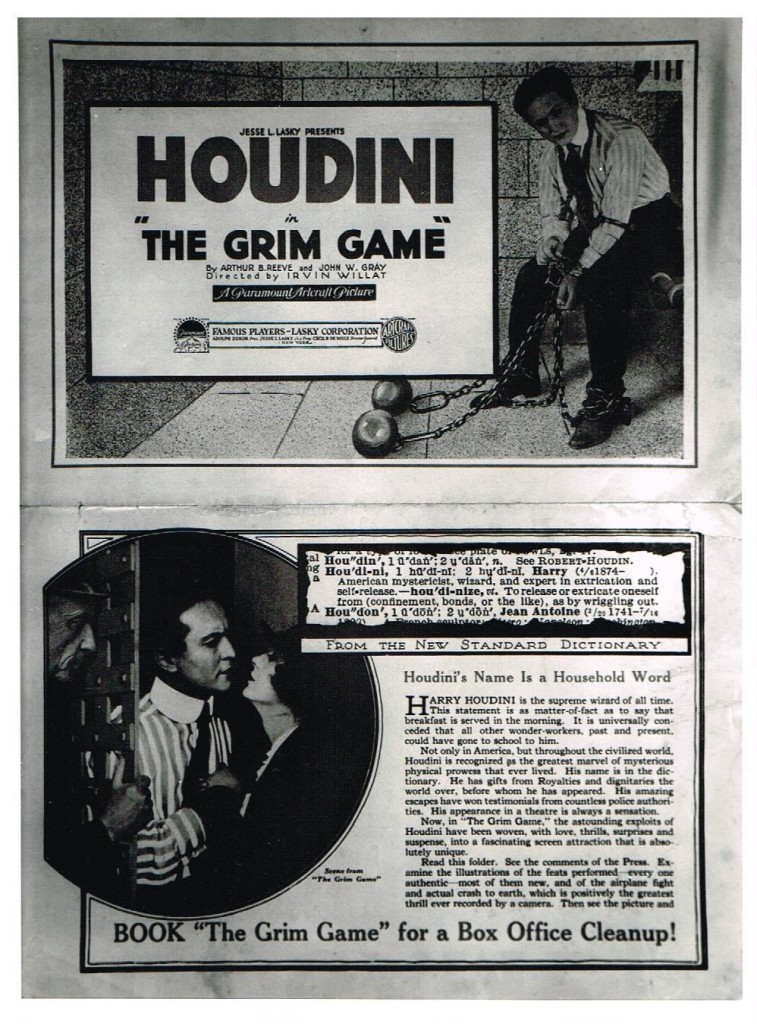 This came from a sheet issued to the Cinema Trade to promote The Grim Game Movie in 1919.
The bottom image is from still 298-54 .
Mary [Ann Forrest] is visiting Houdini at the jail to let him know that hoax is going according to plan.  The guard then gives them contrary news:  "They found the body [Cameron] in the old well – poor place to hide it.  Guess your trial will be a short one".  Houdini smiles and voices his doubt.  The guard tells them he is not joking…Gradually the truth of the matter that Cameron is really dead is forced home on Houdini and Mary.  Houdini tells Mary to go see the others and tell them to explain the hoax and have him released. [scenes 212-225 Paraphrased from Paramount Files at Margaret Herrick Library]
And the top image is from still 298-63 and is part of the sequence where Houdini escapes from the jail after Mary leaves.  See the following earlier post for details: