Last Sunday, some of my Houdini colleagues and I went on "The Haunted Houdini Tour" of Los Angeles conducted by Richard Carradine, a renowned ghost hunter.   See John Cox blog at Wild About Harry for a full report of the places we visited.
While discussing Houdini's movie career, Richard Carradine showed a photograph of the site of the former Lookout Mountain Inn, that is just West of Laurel Canyon.  On October 26, l9l8, disaster struck the Lookout Mountain and Laurel Canyon area when a fire, fanned by strong winds, burned about two hundred acres and totally destroyed the famous Lookout Mountain Inn.
Richard then displayed a movie still from the 1919 movie, The Grim Game, and compared it to the photograph above of Lookout Mountain.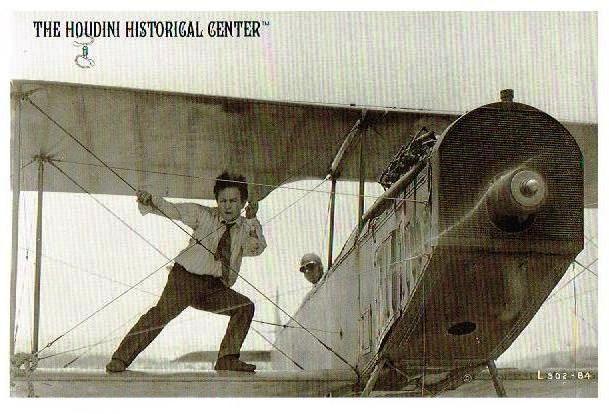 Based on his familiarity with the area and the photographic evidence, Richard suspects that the Grim Game still was taken at the site of the former Lookout Mountain Inn.
On the tour, I confirmed his suspicion. That is, a plane had been positioned on the brow of Lookout Mountain so that, once inside, Houdini could be photographed against the sky as if in flight.