My interest in Magic and Harry Houdini started at the age of 12 in 1975.  The first 20 years (1975 to 1995) of this passion can be summarized below in a snippet from the actual application, I submitted to become a Magician Member at the Academy of Magical Arts (aka Magic Castle) in 1995: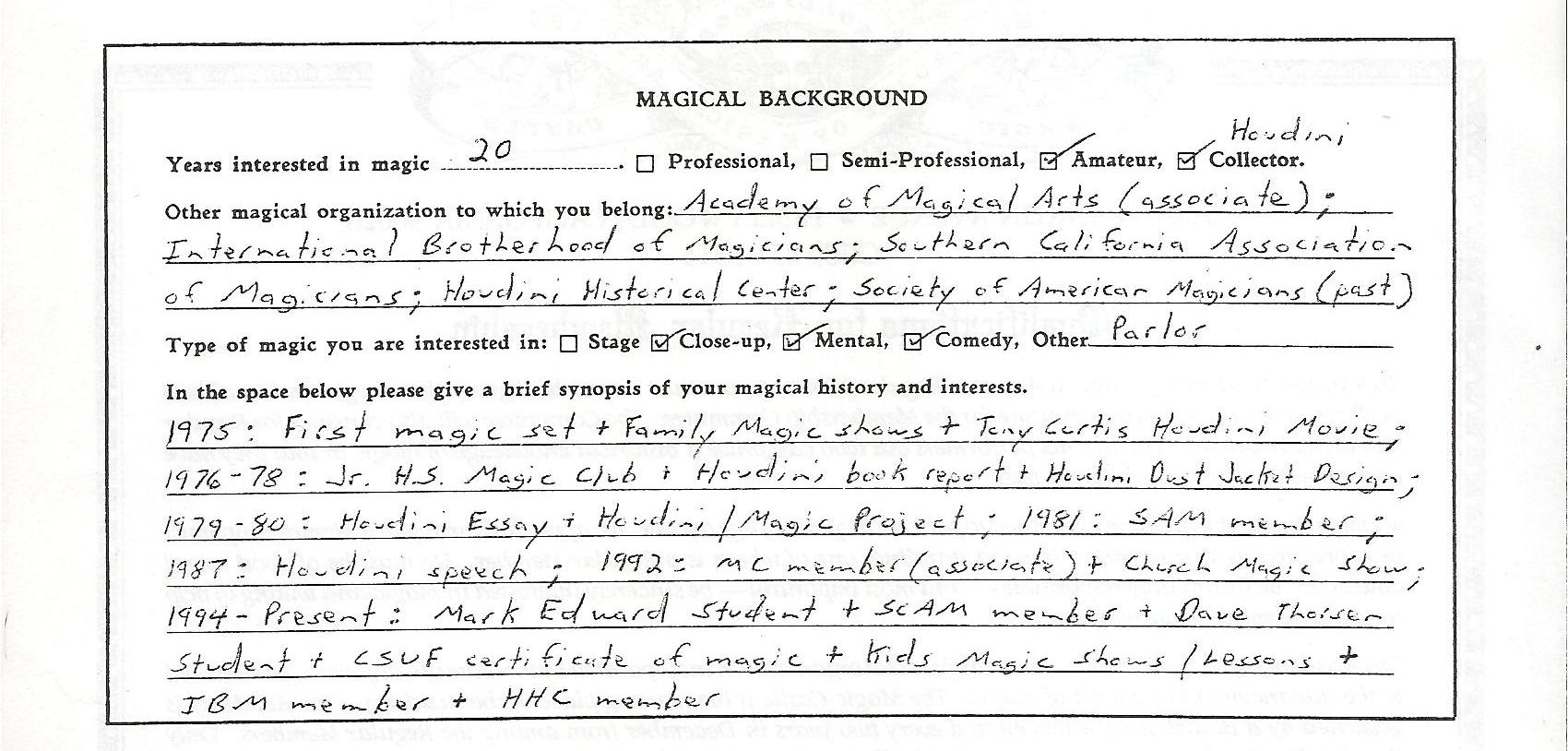 Circumstantial Evidence Exhibits:
The next 5 years (1996 to 2000), I continued to collect Houdini and actively perform Magic.  I taught magic classes in 1996 and 1997. Also, was able to take the family to Appleton Wisconsin in 1998. Participated in Southern California Association of Magicians (SCAM) competitions in 1999 and 2000.
The next 10 years (2001 to 2010), the Houdini collecting and magic, took a back seat to work, my kids activities and other interests (e.g., soccer, umpiring, poker).  However, I still remained a member of the Magic Castle and performed yearly magic shows on Halloween at my work, but Houdini was not getting enough attention.
Halloween Magic Show: Flyer
That is, Houdini was not getting enough of MY attention, until 2011 when I was hit with the bug again in a big way. Please see About This Site for the suspects that are responsible for re-sparking my interest in Houdini.