John Cox launched a blog post today featuring a look back at the leading ladies who starred the bill with Houdini in his silent movies.  He started off with Ann Forrest who co-starred with Houdini in "The Grim Game".  This inspired me to do this post on "Have you seen Ann Forrest in The Grim Game?":
How many photos of Ann Forrest from "The Grim Game" have you seen?
So far, I have seen the following: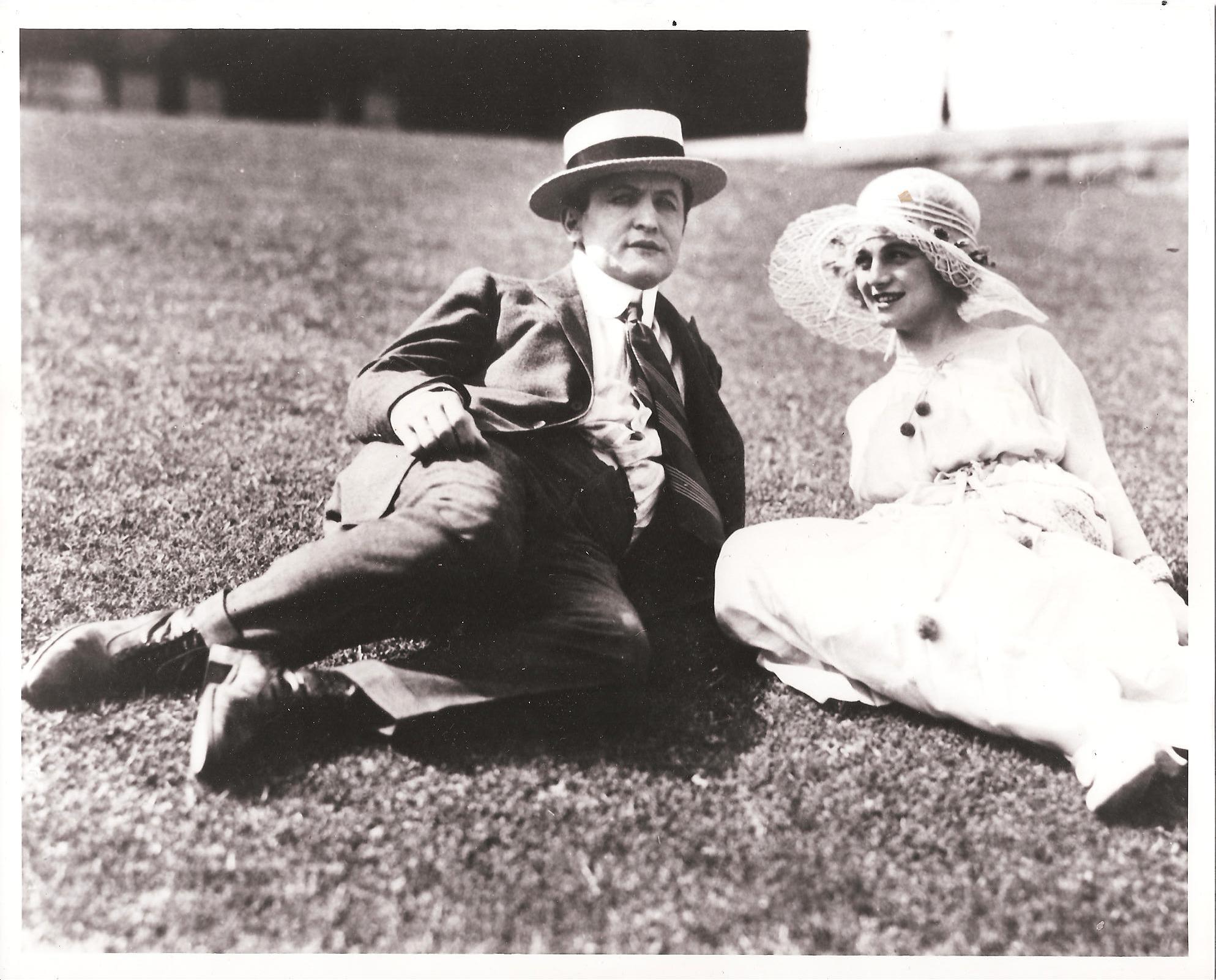 This photo above also appears on page 360 of The Secret Life of Houdini by William Kalush with the caption: "Harry gets cozy with a young Gloria Swanson".  Note: This is an error: it is really Ann Forrest.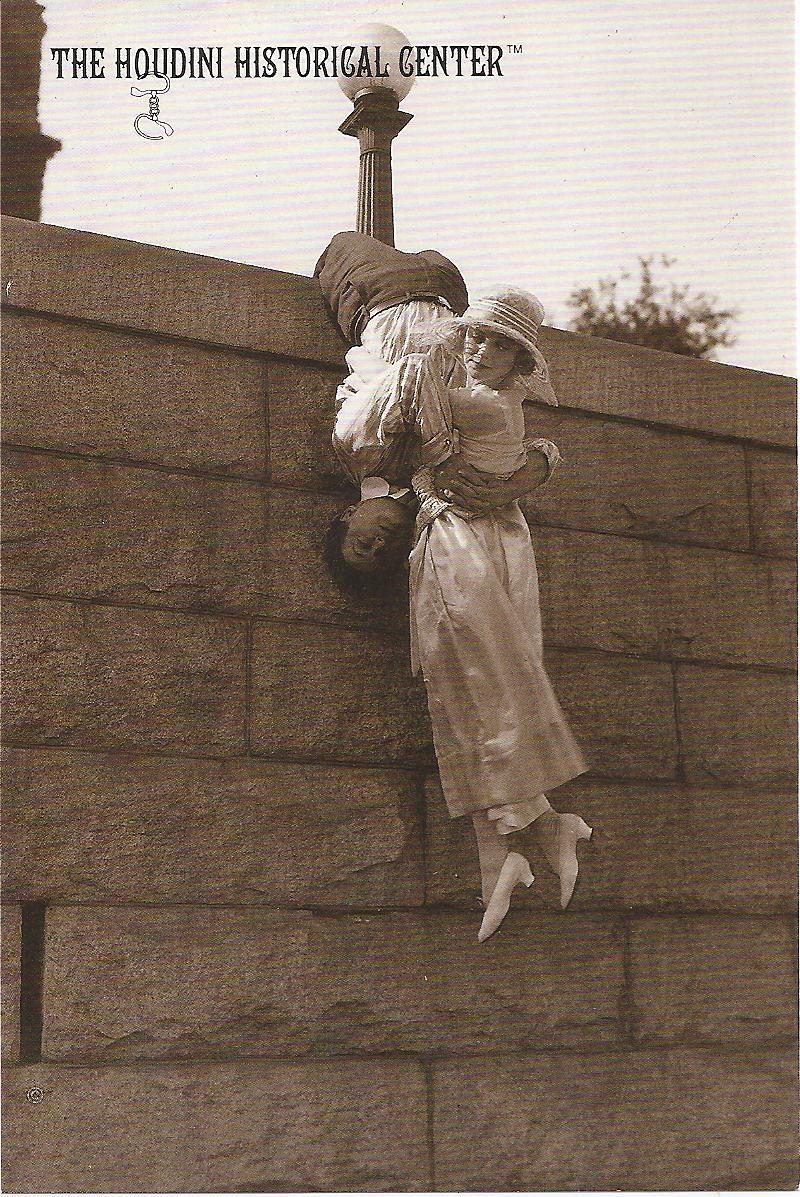 The above photo also appears on page 148 of The Original Houdini Scrapbook by Walter B. Gibson with the following caption: "Agile and acrobatic as well as physically powerful, Houdini stages a heroic film rescue".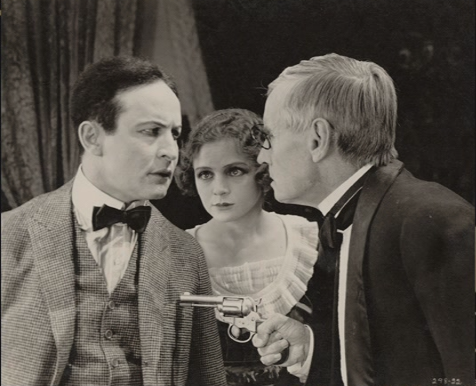 The photo above is identified as being from the movie "Haldane of the Secret Service" more times than not, but it is actually from "The Grim Game".
Click on the links below to see other photos of Ann Forrest:
Houdini Himself Note: I have also seen this image without the L302-53 but with the caption RUN TO SAFETY! I'LL FOLLOW IN A MINUTE.
Also, in Milborne Christopher's, Houdini A Pictorial Life, on page 96 there is a rarely seen photo of Houdini and Ann Forrest with the following caption next to it: Only the heroine believed he was innocent, not guilty of an alleged murder.
American Heritage April 1972 Houdini's High-flying Hoax by Art Ronnie on Page 108 has a picture of Ann Forrest posing with the principals of the air collision after the accident.   Robert Kennedy seems to be thinking more about film star Ann Forrest than about his brush with death.
Have you seen any others?