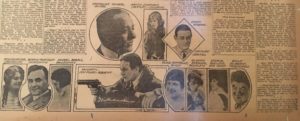 I recently acquired this Philadelphia newspaper dated April 18, 1920 advertising Houdini (on film) at the Regent.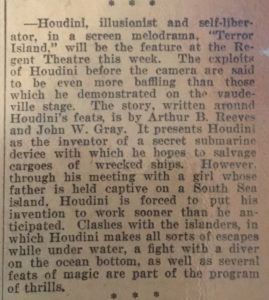 The Regent was one of the first theatres to show Terror Island, charge ten cents, and feature a mammoth pipe organ.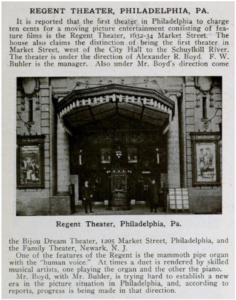 The earliest theatre to show Terror Island that I could find was an exclusive first-run at Boston Massachusetts Modern and Beacon theatres,
followed by Burlington Vermont Majestic, Alexandria Louisiana Saengers Strand, and Waco Texas Rex on Sunday April 18th
and then Philadelphia Pennsylvania Regent.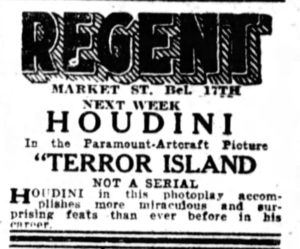 The below image of Houdini (on film) depicted in the newspaper is missing from footage available today.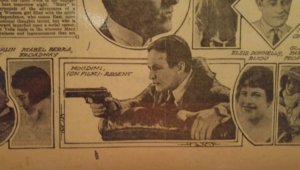 It is from Part 3 of one of the missing reels from Terror Island. To find out what your missing, check out the following posts:
Other Related Posts: