The current version of Terror Island is approximately 55 minutes, but it is missing reels (acts) Three and Four.
According to the Terror Island Press book it was Six Acts.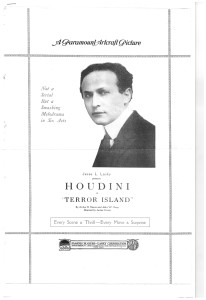 However, I have seen the original script and it was 7 acts.  Most of the ads imply it was six reels.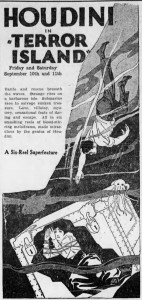 However documentation at the Margaret Herrick Library gave the length of each of the seven reels, which add up to 5939 feet:
Reel One:  975 feet, Reel Two: 848 feet, Reel Three: 958 feet, Reel Four: 917 feet, Reel Five: 889 feet., Reel Six: 784 feet and Reel Seven: 568 feet.
Just based on the total feet, 5939 feet could actually fit on Six reels, which might explain the Six acts mentioned in the press book and the Six reels listed in ads.  I compared the Kino DVD running time of the five reels (Acts 1, 2, 5, 6 and 7) at 55 minutes (54.19) to the footage per reel and based on my rough calculations we are missing about 25 minutes (Acts 3 and 4) played at 20 fps (75 feet a minute).  The library lists 5939 feet and many reviews such as Wid's Daily below list it at 5813 feet.  At 20 fps, that is either 79.19 minutes or 77.51 total minutes in length.
Feel free to do the math yourself.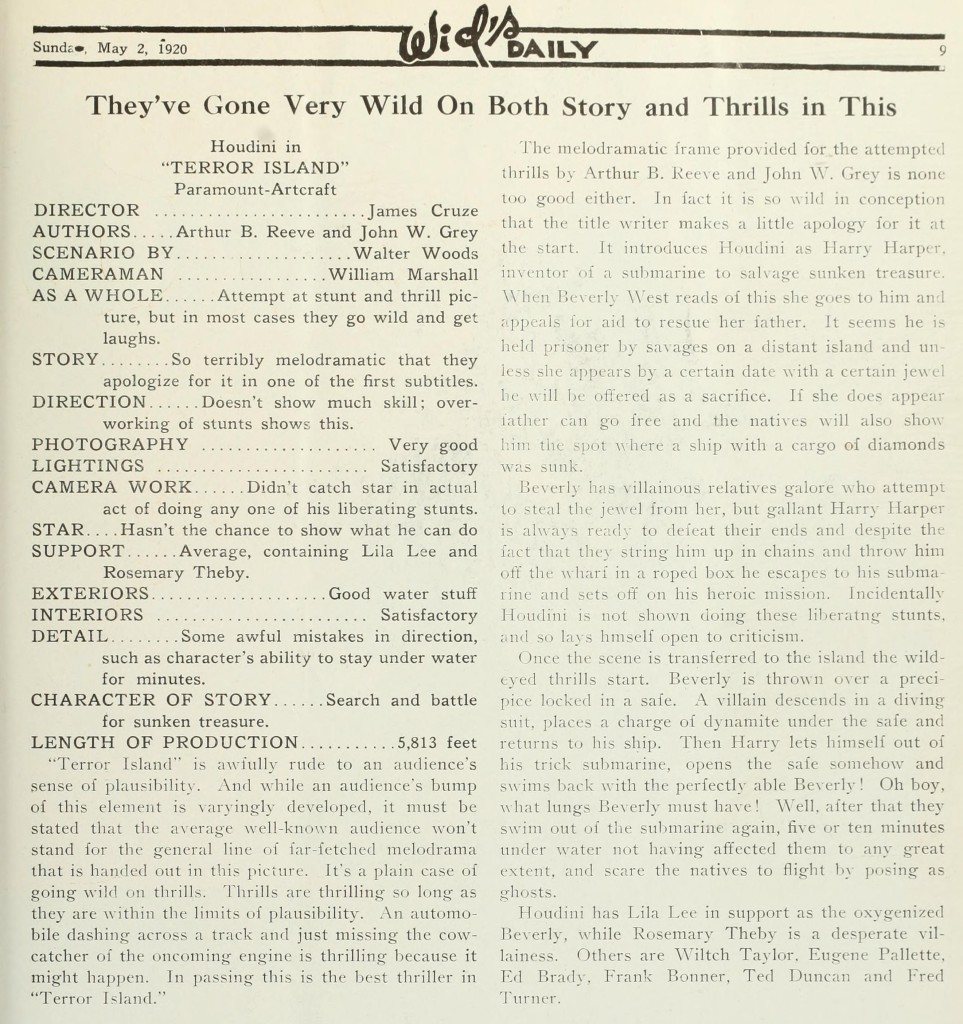 Related: