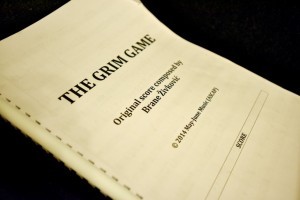 Brane Zivlovic was recently in Los Angeles for the TCM Classic Film Festival.  He conducted a live performance of his score for Harry Houdini's silent film The Grim Game (1919) at the closing of the festival…
Click here to read the rest of the article posted at The Office of Special Programs at New York University Tisch School of the Arts.
The Grim Game will next screen at the Wisconsin Film Festival on April 16.
Bonus: See below for the Grim Game musical ensemble and runtime":