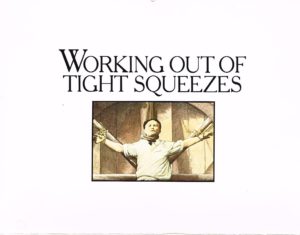 To kick off October, thought I would share a Pharmaceutical Calendar Ad from 1977, I recently acquired about The Spectacular Release From The Canon Wheel: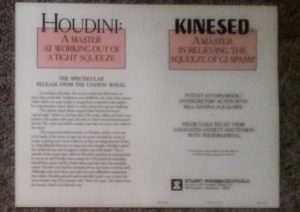 According to Houdini, the success of this feat relied more on show than actual skill. Audiences were thrilled by the scale of the cannon wheel which was quite simple to escape from compared to the smaller, less imposing farm wheel which, in reality, presented a greater challenge.
The cannon wheel release required that Houdini be bound "spread eagle" fashion to the big wheel. His wrists, ankles and neck were lashed to the spokes with ropes, the ends of which were fastened around the rim. His waist was held by another rope that was tied to the center of the wheel.
[It then goes on to explain in detail how he escaped]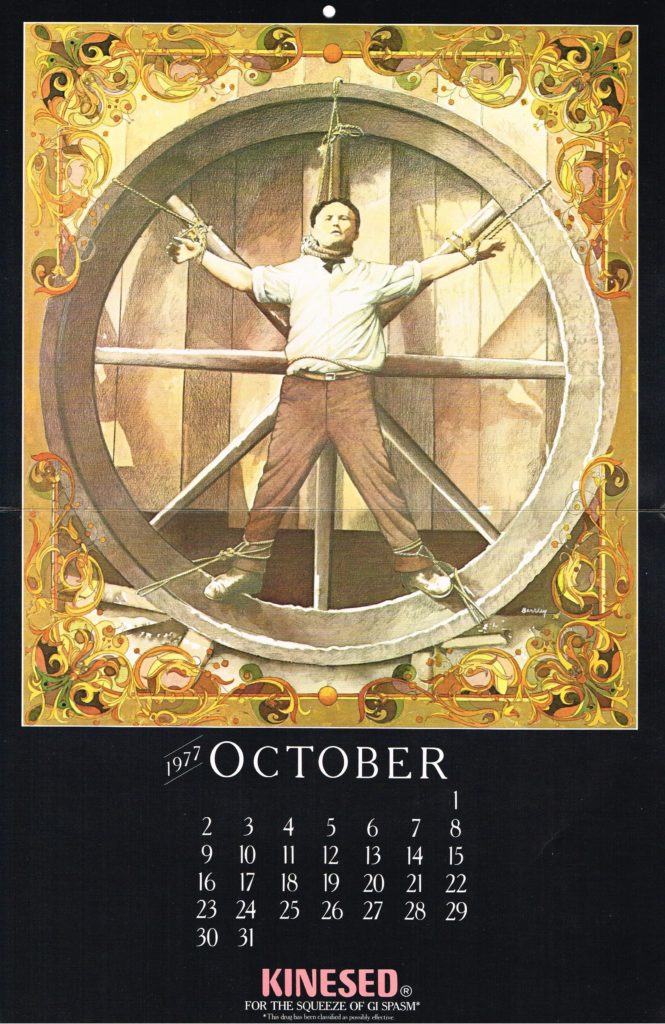 Note: October is number 5 (DM-73305) from a series of 6 (DM-73301 to DM-73306). I also have number 1 (Jun), number 2 (Jul) and number 4 (Sep) from the series which I previously posted:
John Cox at Wild About Houdini has number 3 (Aug) from 1977 which he recently posted:
I would love to find the last one of the series, number 6.