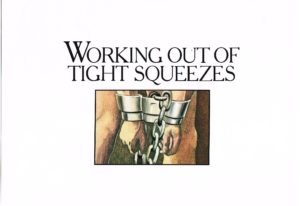 To kick off June, thought I would share a Pharmaceutical Calendar Ad from 1977, I recently acquired about Houdini escaping from prison when manacled in handcuffs and irons: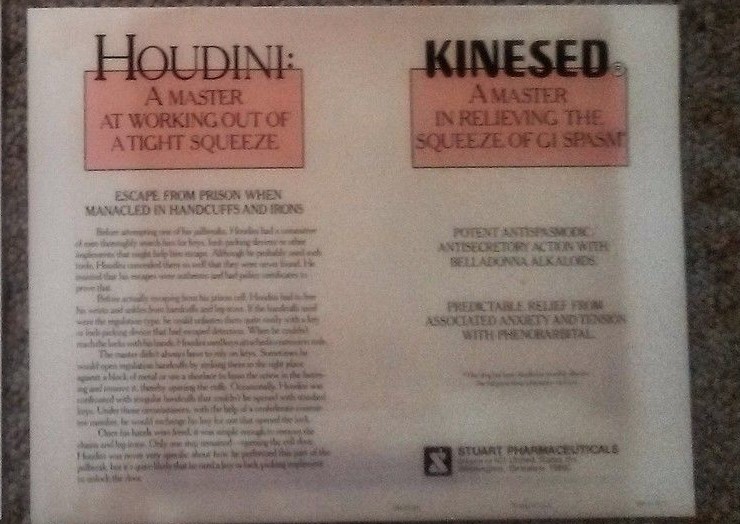 Before attempting one of his jailbreaks.  Houdini had a committee of men thoroughly search him for keys, lock-picking devices or other implements that might help him escape.
….
He insisted that his escapes were authentic and had police certificates to prove that.
Before actually escaping from his prison cell, Houdini had to free his wrists and ankles from handcuffs and leg-irons.
[The ad goes on to describe various methods he would use to escape depending on if the handcuffs were regulation or not and whether he could reach the lock with his hand or not.]
Once his hands were freed, it was a simple enough to remove the chains and leg-irons.  Only one step remained – opening the cell door.
[The ad goes on to say that Houdini was never very specific about how he performed this part of the jailbreak].
To get the real secret of the Cell Escape, highly recommend the David De-Val book