Here's a photo that a reader (i.e., Ron Pesch) shared with me that is very intriguing: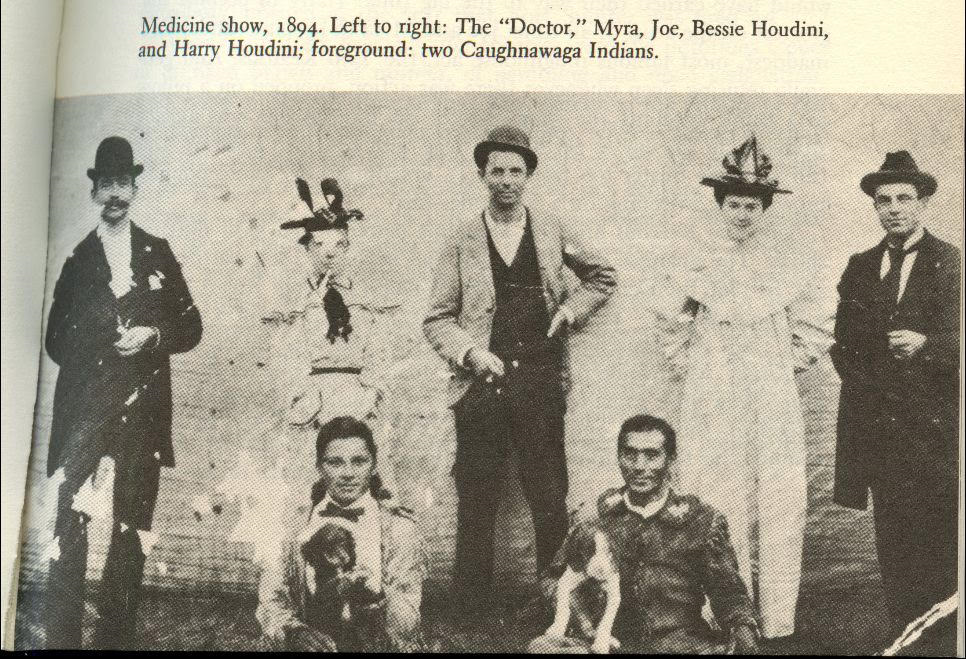 Is the date right? Is Harry Houdini and Bess Houdini really in the photo?
Please share any thoughts or comments on what is wrong with the description of this photo.  I will then follow up with a post that gives some more insight about the photo and the performers in the Medicine Show.