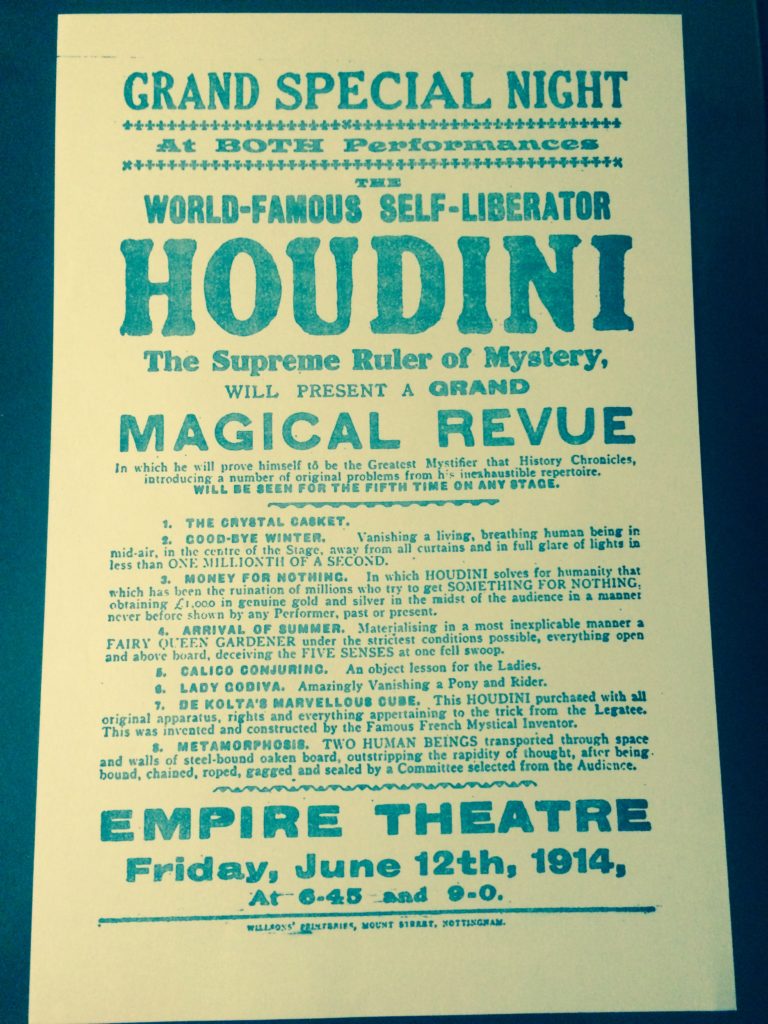 In May, I shared an ad for Houdini's Grand Magical Review that shared 6 effects.  The above ad from 102 years ago today shares the same 6 effects plus two additional effects, Lady Godiva and DeKolta's Marvelous Cube.
Lady Godiva – A lady and pony disappear.
DeKolta's Marvelous Cube – A large black die, about eight inches square, with white spots painted on it expands in a fraction of a second to a giant die about a cubic yard.
This appearance at the Empire Theatre in Nottingham was most likely the last time Houdini presented his Grand Magical Review.
Some of the other places he presented it were at Tivoli Theatre Barrow-in-Furness, Empire Theatre Leeds, Empire Theatre Bristol, Palace Theatre Oldham, Palace Theatre Hull, and King's Hall Dover.
Source:
The Repro 71 Harry Houdini Portfolio
Hiding The Elephant by Jim Steinmeyer
The Illustrated Houdini Research Diary Part 4: 1911 to 1915 by Frank Koval
Houdini The British Tours by Derek Tait, 2011