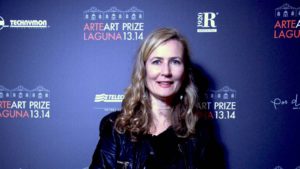 On Tuesday, November 21, 2017, New York's Prestigious School of Visual Arts Master of Fine Arts program presented world famous artist Elaine Byrne who spoke about her works including her recent video installation, "women boxed".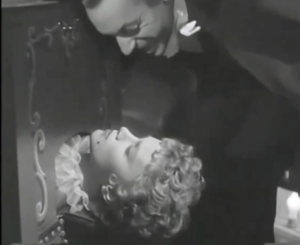 "women boxed" features found footage of the magic trick of women being sawed in half and an interview with barrier-breaking magician Dorothy Dietrich.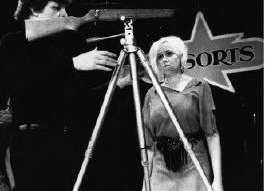 women boxed is a three-channel video installation that invites dialogue about how women's labor is viewed in society, using the magic trick of sawing a woman in half as a pivotal metaphor.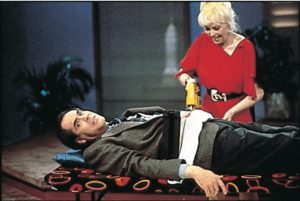 Dorothy Dietrich.is known as "the first lady of magic," "The Woman Who Saws Men in Half", and the first and only women in history to accomplish the jinxed catching of a bullet in her mouth, often called the stunt that scared Houdini.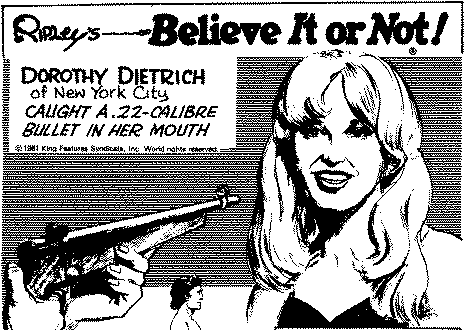 Dorothy Dietrich was scheduled for final interview portion of the event.
Byrne observes, "The world of magic has been dominated by men, where the magician actively drives the story and the female assistant functions as a spectacle for the male gaze. The magician's assistant brings the action to a stop and captures the spectator's attention—she freezes the flow of events for moments of erotic contemplation." Evoking ever-present gender inequality, the female assistant plays the role of victim. She is a woman literally encased in a box, seeming to await her fate. In actuality, the female assistant is largely responsible for the success of the trick, but her labor is hardly recognized.
One of Byrne's three videos was recently filmed on location at the Houdini Museum in Scranton, Pennsylvania, where the artist filmed the renowned female magician, Dorothy Dietrich. Dietrich speaks about her role as a female magician in a male-dominated industry. At a time when women continue fighting for many freedoms and equalities all over the world, women boxed alludes to these struggles through the arena of magic and illusion.
"women boxed" was coordinated by Alexandra Friedman, Program Coordinator, ISCP. ISCP supports the creative development of artists and curators, and promotes exchange through residencies and public programs. This exhibition was supported, in part, by Yoko Ono, by New York City Department of Cultural Affairs in partnership with the City Council.
"Maker" magician Mario Marchese gave a fun magic performance, and an interview and question and answer session between the guests followed. Dorothy Dietrich was asked by an audience member is she could do a magic trick. She took a sheet of newspaper from someone in the front row and proceeded to tear it in half in whimsical manner, and the audience gasped when she instantaneously restored it, that brought on resounding applause.