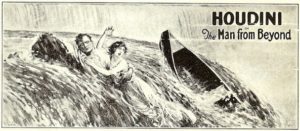 It is not widely known that The Man From Beyond (TMFB) was released in the UK shortly after Houdini's untimely death in 1926.
In a 2015 post, our friend, John Cox asked the question:
So who released the film in the UK in '26, I wonder?
I shared with John that TMFB (5,700 feet) was reviewed and picked up by a London-based company (i.e., Unity Film Company) at a Trade Show on May 20, 1926 for release on Dec. 27, 1926.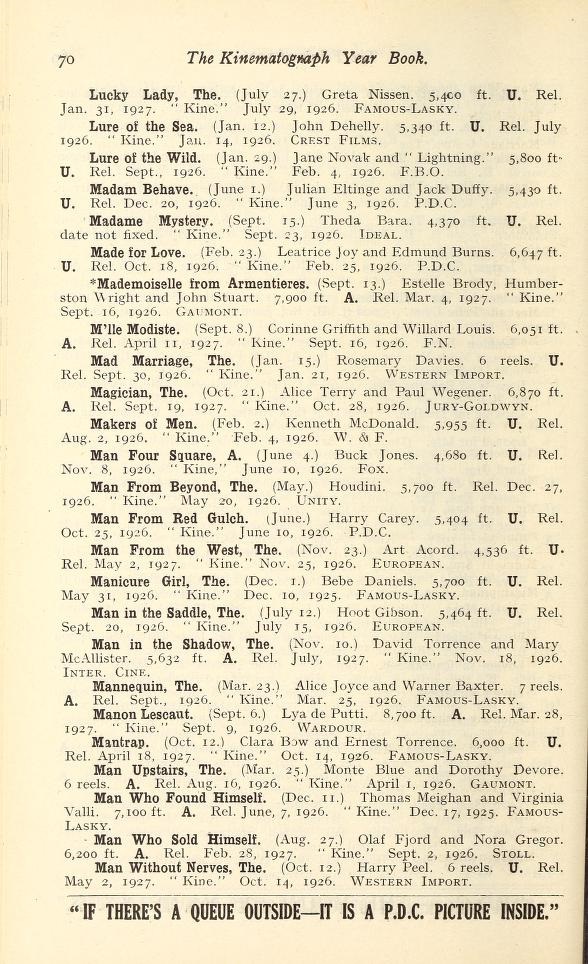 [1927 The Kinematograph Year Book]
What I didn't share was the actual review (page 64 below) from the May 20th, 1926 Kinematograph Weekly No. 986 that I obtained in 2015 from the British Film Institute: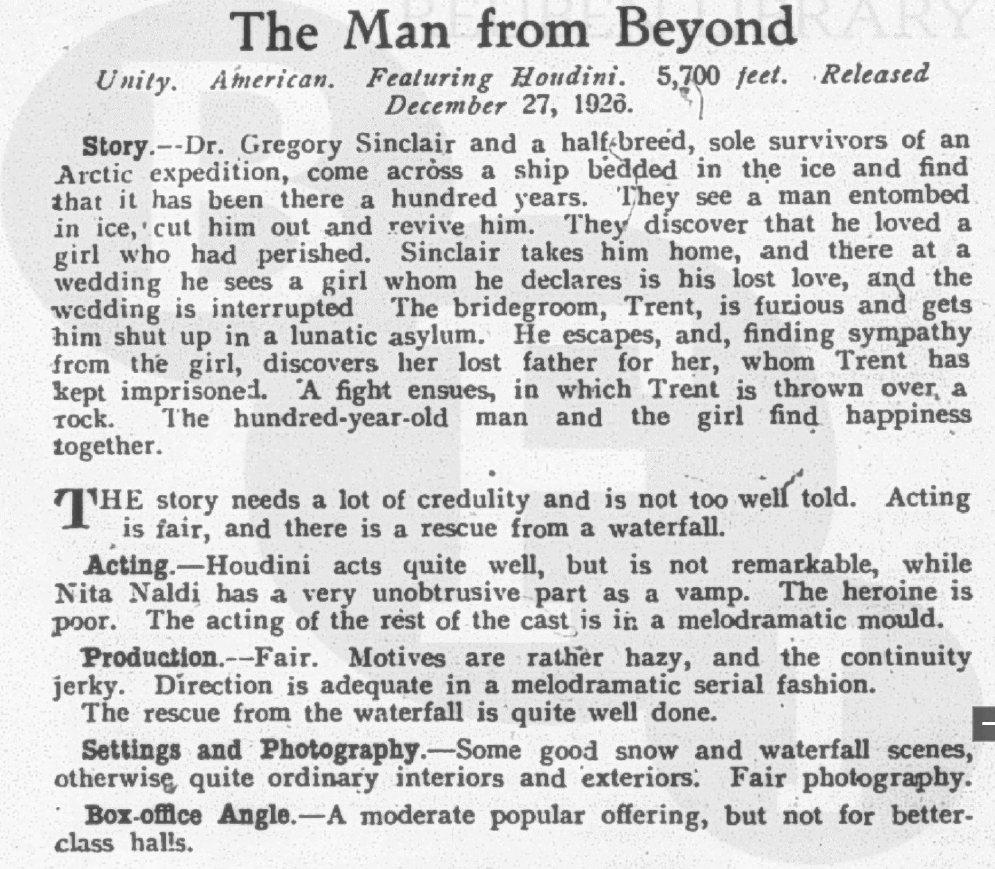 There is another mention on page 62 in the same 1926 Kinematograph issue:
"Films at a Glance – Continued."

Title and Renter:  MAN FROM BEYOND, THE  (Unity)

Running Time and Certificate: 60 min ()

Stars: Houdini

Type: Sensational drama

Remarks: Poorly constructed return-from-the dead story with rescue from waterfall climax.

Box-Office Angle: Mediocre popular book-ing.
Do you agree with the review?