In honor of Chef Gene, a fellow Houdini nut, who just got married, I thought I would do a post on Houdini recipes.
The first two recipes are courtesy of Houdini's niece, Marie H. Blood:
Houdini's Chicken Paprika: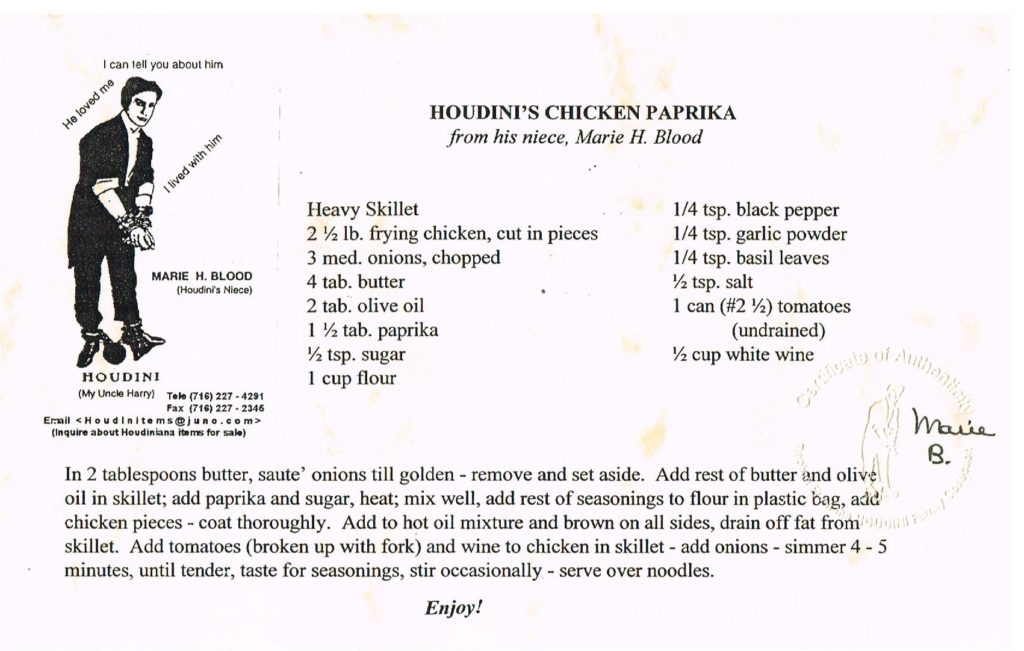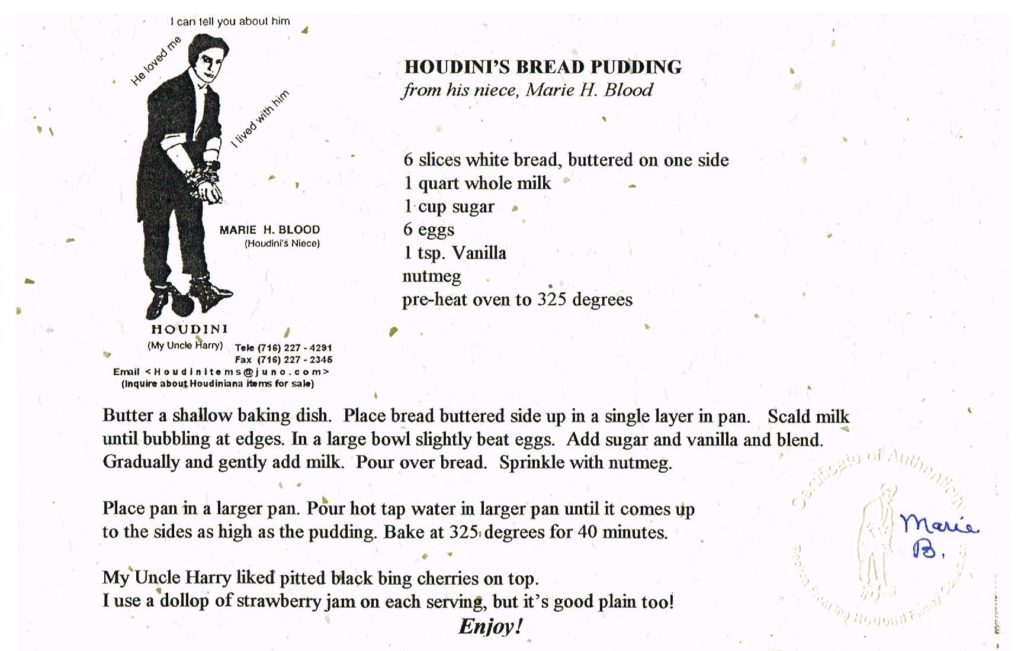 The last two recipes come from a couple vintage cookbooks I recently purchased.
Celebrated Actor-Folks' Cookeries: A Collection of The Favorite Foods of Famous Players (1916), where Houdini has a recipe for "Bread-and-Butter Custard":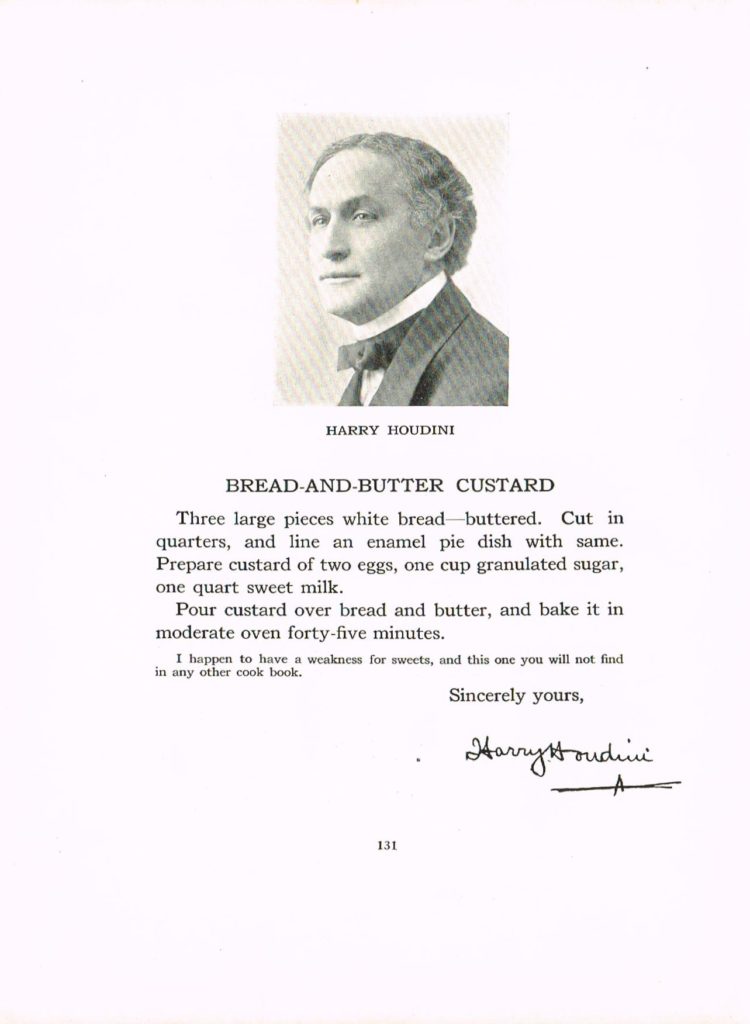 The Stag Cook Book: A Man's Cook Book for Men (1922), where Houdini has a recipe for "Scalloped Mushrooms and Deviled Eggs":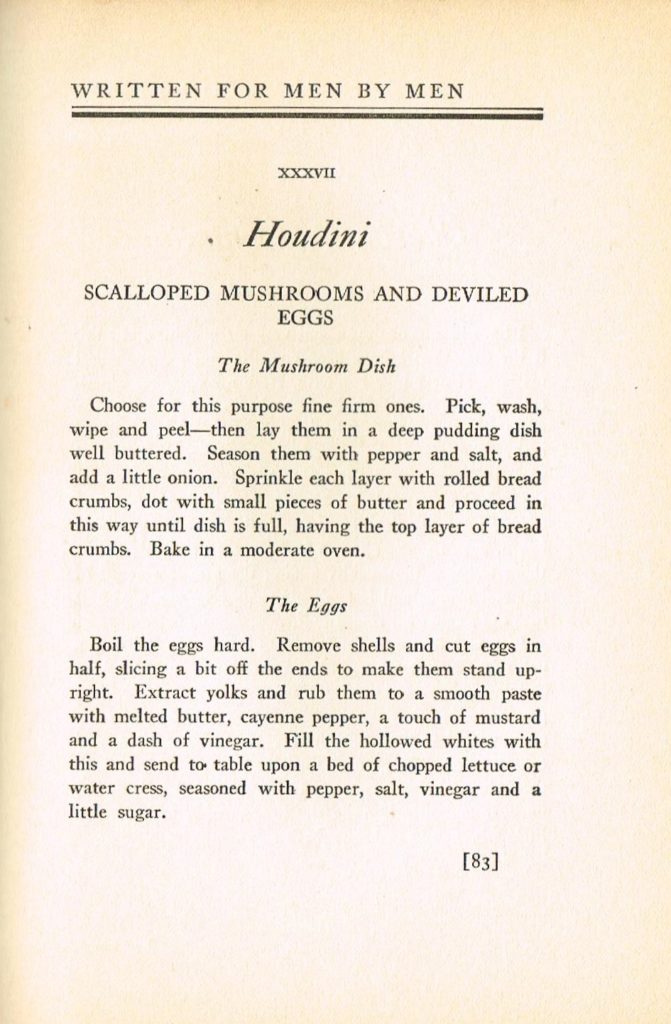 Congrats Gene and Kirwan!  Hope you enjoy the recipes and the cookbooks.