We are one week away from the premier of The Grim Game at the 2015 TCM Film Classic. In honor of this special occasion, I plan to tease you with a different Grim Game production still each day leading up to the event.
298 was the Paramount-Artcraft production number of The Grim Game.  And production stills ranged from number 1 to 92 (e.g., 298-1 to 298-92). I was fortunate enough to be allowed access to see most of these Grim Game production stills at the Margaret Herrick Library, Academy of Motion Picture Arts and Sciences.
When the Grim Game stills were published, for example in Newspapers, they would use the L302 ID number instead of 298, but the still number (e.g., 1 to xx) would remain the same in most cases.   Still number 55 is an exception.
Below is still 298-55 from the Academy of Motion Picture Arts and Sciences: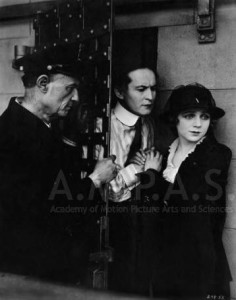 And below is an 8×10 still of L302-55 from my personal collection: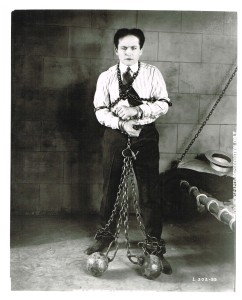 This is the only photo that I have seen of L302-55 that has the movie title in the image.
Please don't confuse L302-60 with L302-55.